Good morning! We had SO much fun seeing your takes on the "make your own journaling card" challenge. I gained a few more ideas for embellishing my PL album; I hope you did too :) Use your stash!!
This week, I have a photo challenge for you! A little food for thought ;)
That's right, we want to see a FOOD photo included in your spread.
Oh, you know what I'm talking about it. The close up, mouth watering postcard picture your friend just posted on facebook and now you are dying for a triple fudge ice cream sundae! lol!
Time to make a memory of your own menu folks! Whether it be a birthday cake, special dinner, or everyday chinese take out night; take a photo for this week's challenge.
Here's my take on it!!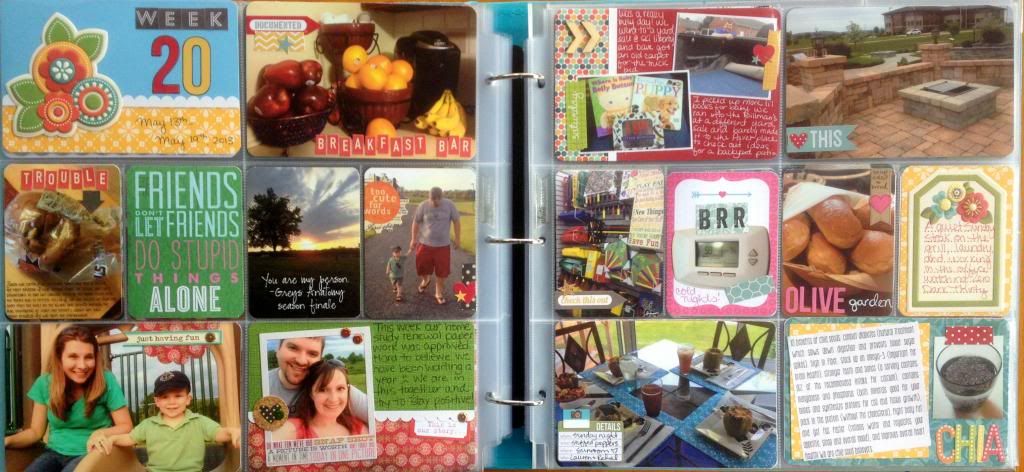 (click to view larger)
I have several food photos on this one!
An everyday pic of our "breakfast bar":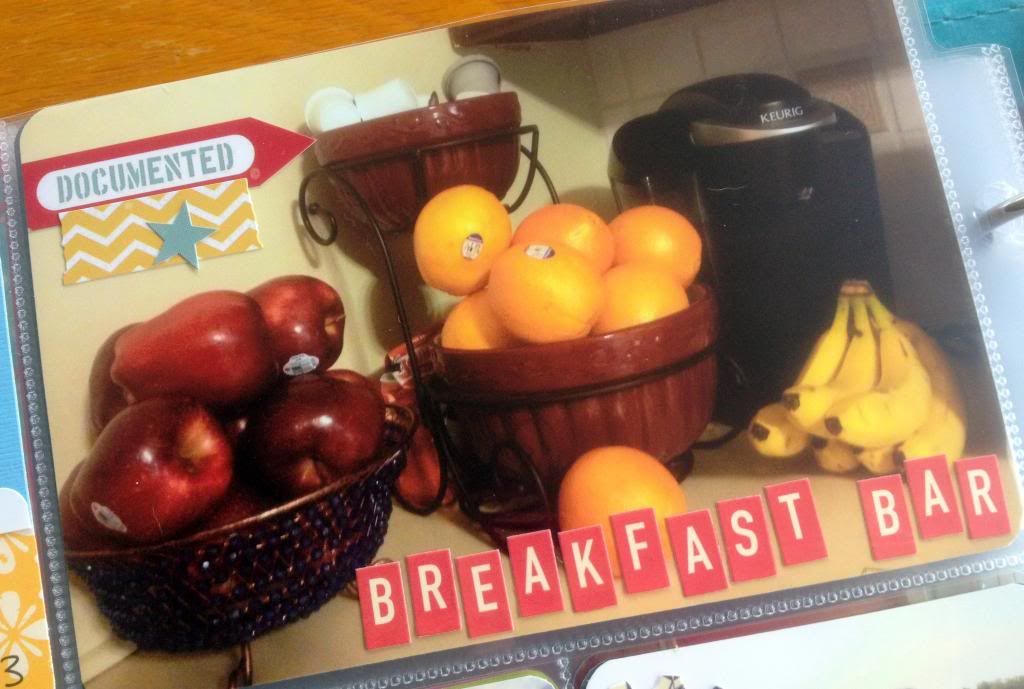 Our dinner at home (stuffed peppers YUM!) in our sunroom:
A delicious bread basket at the Olive Garden (to die for!):
And even a humorous (NOT) photo of a half eaten bag of pretzel rolls that my dog got into: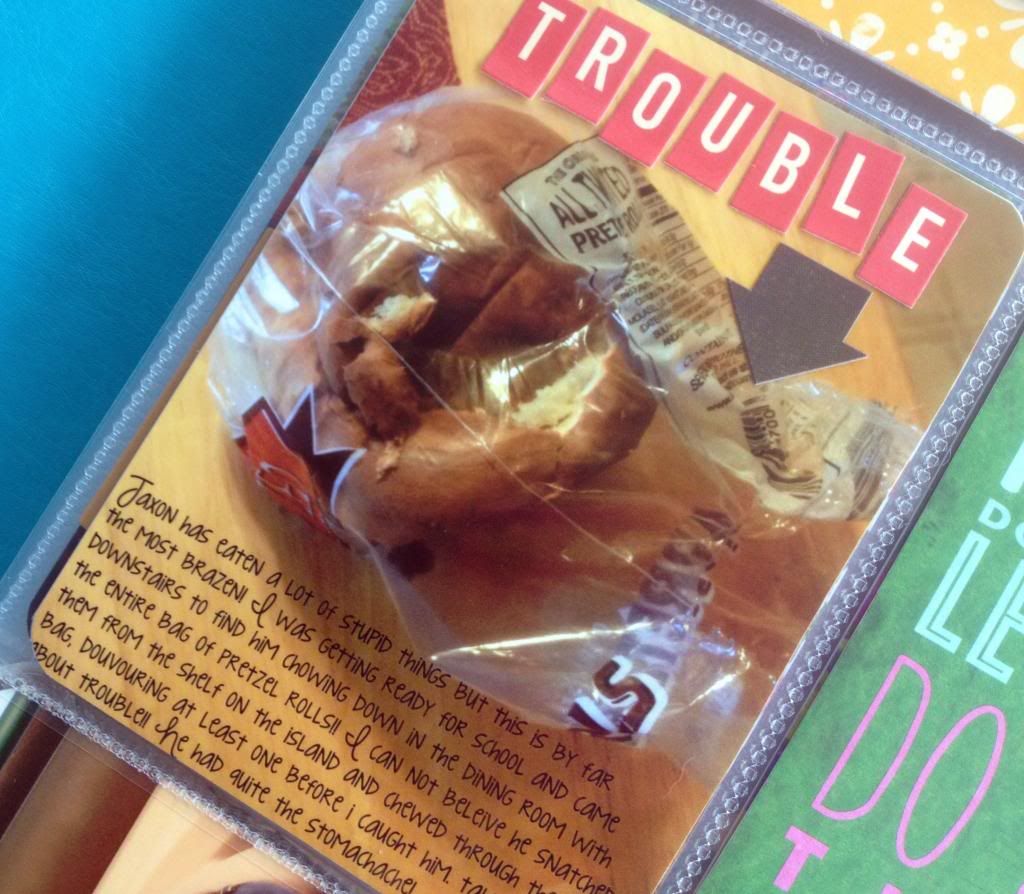 I have to keep it real, folks. It's Project LIFE after all ;)
Are you inspired or hungry? Hopefully both lol! I hope to see lots of entries this week. Here's the PL RAK you are playing for: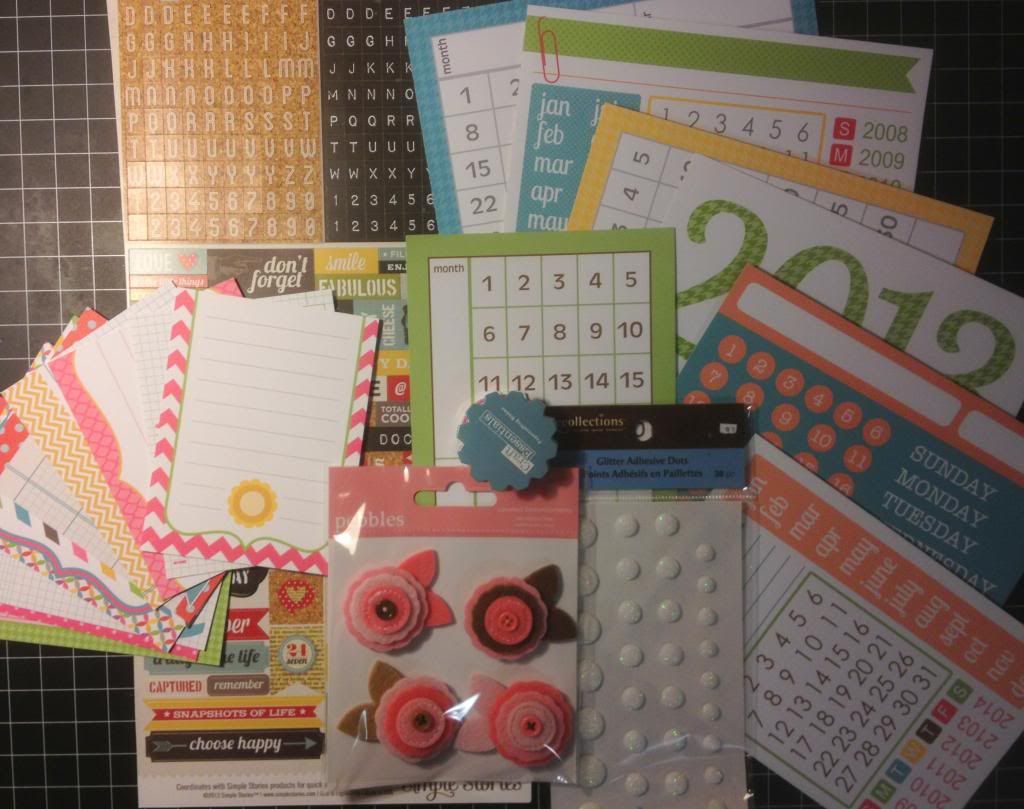 We hope to see lots of delicious entries! Link up by August 31st for your chance to win.
Have a great weekend! It's almost here I can say that right?